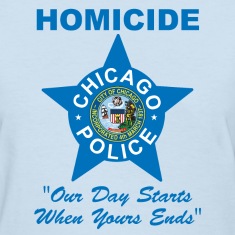 Content Count

47

Joined

Last visited
Community Reputation
38
Excellent
Recent Profile Visitors
The recent visitors block is disabled and is not being shown to other users.
Naaa there harmless...My wife says it's FREE ENTERTAINMENT, watching the fruitcakes frolicing around with each other when theres live music playing out there...Just be careful when you use the mens room...lol...

Spend some time @ the Come Back In or Essen Haus outside beer garden...Amazing the fudgepackers roaming around there...

Madison,Wi....."The San Francisco of the Midwest"

I set him up...He had just recently got back from a vacation they gave him, so I knew they were watching his posts...I made a post in a truck thread about how my 2500 Ram was the biggest piece of shit I ever owned...I made a post about all my 14 previously owned 3500 Silverado Duallys were better H.D. trucks than the current Ram I have...I mentioned that at one time my wife and I had his n her c.c. duallys for about 6 years...He came back with a sexually explicit post regarding my anatomy and he was gone for good the next day...DUMBASS...LOL...

Decide to try something different...Been riding 2 wheels for 50+ years...Sooo I pulled the trigger on the Can Am...They actually force you into using their finance promo with such a rediculus low rate...(0.99%) it's not worth taking $9500.00 out of the bank...I think the entire finance charge for the 60 month term is less than $250.00...Better yet this dealer doesnt charge any Frt/Setup fees...$49.00 to do the title/reg/plates...Roadtrip north on monday to pickup in the northwoods...

Still sitting on the fence...But the itch is getting stronger...Now looking at one of these...Basically the same MSRP...But a better overall deal from the dealer...In Stock and ready to Roll...

FIB...lol...I have been semi-retired and living in Wisco (53547) since 2009...Nothing like being able to ride right from my garage...Wi Corridor trail #15 is a 2 block ditchbang from my house...Been on it all the way up to the Yoop...

You missed a few usernames...lol...The best one was 555-1212 over @ A Chat...I drove that C-note/Rusty nuts for a longtime while he was trying to find out who I was ...lol...

Throwing shade for douchebag dave...LOL...You see, he was the only person who got that p.m..... BTW...Go back and reread some of your early posts here, just after you got fired...You were an easy read regarding the effect it had on you...Also...I always found it comical that you always signed on at hcs anonymously like you were the "secret police"...

Im considering doing something I swore I would never do again...Buy a new streetbike...Been shopping for one of these...None available here in the midwest, has to be ordered with an approx 6-8 week wait time...

You can still fuck up HCS in a BIG way...Here's how...Who ever owns/runs this website needs to open a VENDOR FORUM and steal all the vendors @ HCS...Offer FREE VENDOR SPACE HERE for 2 seasons if they move over here...Then cut HCS's throat on advertising rate by 50% after the initial 2 free seasons...All VS cares about is the coin....Think out of the box douches...

No incremental times given back in those days...No ProTree...Go on green...Cross the starting line beam sets the timer, cross the finish line beam shuts the timer off...Some tracks provided the topend speed from trap speeds or radar guns...60' times...lol...Not with nitrious sleds back in those days...You couldnt leave the line with spray, you had to be out atleast 100' before you hit the red button, thats where this sled made it's time...The flyweights and helixes had to be custom made, no aftermarket shops had weights heavy enough for nitrious, and the helix angles from what was available of

Was running similar numbers on ice in 660' back in the early 1990's...4.9/132mph...Afew clicks under 350hp with the N2O...