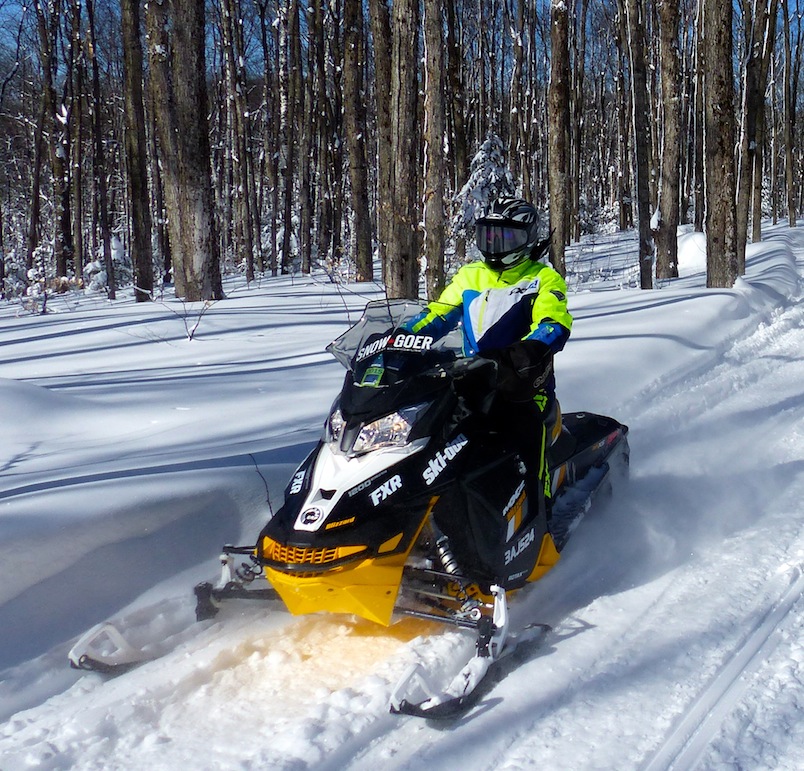 Content Count

83

Joined

Last visited
Community Reputation
21
Excellent
Recent Profile Visitors
The recent visitors block is disabled and is not being shown to other users.
Question came up in a recent conversation. Friend of a friend etc, etc. Complete drunkard who lost his license thinks he can get a snowmobile license to get around. Possible? What do/can you fellas check for at stops to weed these weasels out??

Traffic tends to be lighter up in Abitibi, I've yet to see it obnoxiously busy. Quebecers don't trailer much because they get snow everywhere. Ontario riders go elsewhere rather than buy another permit. Best place to go for best trails and less traffic imo. Lots of good info here Eskers is best food/bar in Amos, Amosphere is best hotel with good restaurant (not open on Sundays last year) Can't go wrong in this area. enjoy

I had that same prick in Newmarket last fall. When i asked him in Italian where he's from exactly I got no answer. He was looking for a rush plane ticket home. Told him I'd book it for him just show me your passport so I can have the correct info. He told me to fuck aff and left.

Mount Pleasant is an easy walk, beyond that you may want an Uber/bus

You need to take the yonge line...Not spadina. Connection for all is at union station. Follow signs, ask some folks for Yonge subway line. Same as the Spadina line but one direction goes to the west (spadina) the other east (yonge). Subway is a simple u shape with Union at the bottom You will pop out at Yonge/Eglinton...which corner who knows. Is appt close to yonge?

That's my club I help build...if course I'll be there

True story....and I never figured it out, but after watching your sis and Kelly smashing a chair over a buddy's head I wasn't going to question the track suit look.

They had a recall on the first run, goggles had a bad foam seal. I noticed through trial an error that when stopped for a period if you left the mouth piece closed your hot exhale would find its way into the goggle through the vents on the underside of goggle. Open up mouth piece and I never had a problem.

How cold was it? I bought this helmet for a Wyoming trip. First time with an mx'er. No fogging issues after I learned to open mouth piece when stopped. Take goggles off when working out a stuck sled. Light helmet, no snow dust issues was the biggest plus. Nice to have 2nd goggle for sunny days, no sunglasses to fight with. Don't understand the mx peak, maybe keeps snow off your face? Doesn't work as sun shade as some say and you get a lift or push when driving at speed. Don't trust in extreme cold but I used it up to minus 18 with no problems or fogging. Full face f

For the Doo lovers, haters, most of my riding buddies are doo, doo. 6 blown 600 etecs in the past 5 years. Couple of no start 1200's on the cool northern nights. Some 850's are belt eaters.

No kidding, I just fed the beast.

Yup, lost 2.5 weeks for my pos. That was the whole winter season down south. Fortunately had the dead nuts reliable1200 doo for a back up.

My new 800 assault blew a jack shaft bearing at 1400 mls. Havnt done that since early 90's. It seems to be common problem. If this engine was buult to the same standard...well let's just say I carry a tow rope at all times.

The only brand new sled Stevie ever bought....lol...that thing shook the wisdom teeth right out of my mouth. When I was buying sleds state side I came across a dealer in Rochester selling 900's..buy one get one free!! They couldn't give em away...poor Stevie.

Carbs are clean, just gas an go!