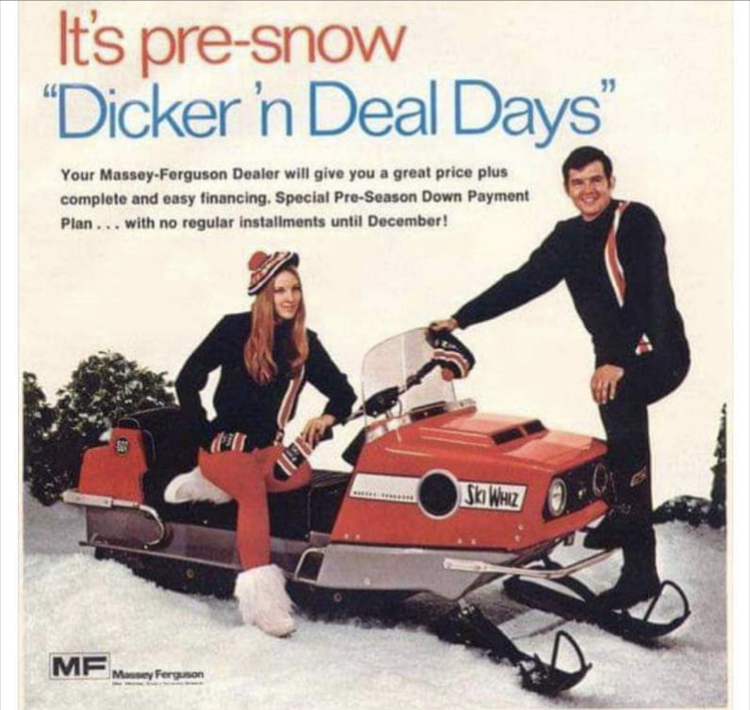 Content Count

244

Joined

Last visited
Community Reputation
91
Excellent
Snowmobile
Current Sled

One you can't get parts for
Recent Profile Visitors
The recent visitors block is disabled and is not being shown to other users.
My dad's part time job is sponsoring the gds this year. I should see if I can get a pit pass. It use to be easy to get down in the pits until a sled skipped off the track and killed someone about 20 years ago. The pub 500 is actually the best race out there. That happens the Thursday before gds

Argo recently bought the sherps.

Argo has more than enough money to buy cat from Textron. They are huge areo space company. The Argo 6 wheel vehicles most know them for is a small drop in there business.

Check out this damage control https://www.supertraxmag.com/features/when-is-something-all-new-coming-from-arctic-cat/n4193?fbclid=IwAR29xw0W41ZoxOpp67iTNWzlPECpkwU8kPFXrqKHmEXUmR4eQ8c826ATqNQ posted today about cat.

I said this back when everyone was excited "cat is doing things again this spring. Her background is areospace engineering and she came from a company Textron bought. She will work at cat until whatever person they need to replace leaves or the project starts they want her for in the aerospace side. I give it 18 months and they stick someone else in there. This is what Textron does with these side line companies. I wouldn't doubt that cat is for sale right now. They have it set up for sale to make a buck like they do when they buy companies like cat.

So how many power point slides were used in this presentation?

I am guessing kale got the rights from arctic cat to do that. That's why I thought it was a Textron doing it. Most of the aftermarket ones I have seen are not 100% but were absolutely awesome. The ai ones appear to a direct copy.

Well he is riding a yellow school bus for this year

Ahh I thought it was something Textron did. Hopefully Thomas makes them for the big sleds

After I saw those. Well they missed the boat. Those should have not have been an option. They should have been a choice when ordered this year. They made for a fucking blast. My god

I find it odd they make a sweet vintage zr wrap for a kid's blast but not for the old man zr trail sled. Especially when most zr buyers had those sleds the wraps are based off of.

That seems to be the only sled cat is banking on these days

They placed 7th and 11th last year. Yurk being the better of the 2

Neither one is a top 5 rider.