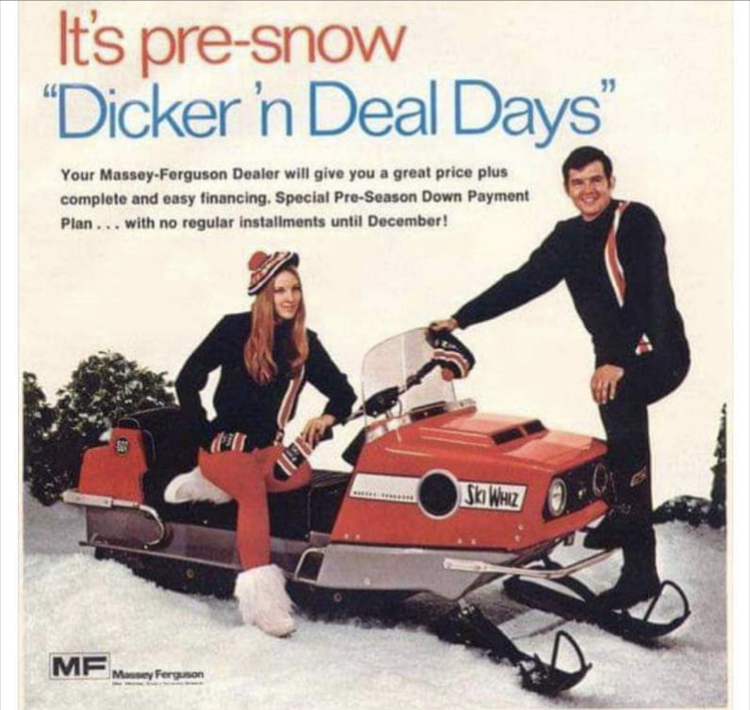 Content Count

984

Joined

Last visited
Community Reputation
416
Excellent
Snowmobile
Current Sled

One you can't get parts for
Recent Profile Visitors
The recent visitors block is disabled and is not being shown to other users.
You can put sleds in a toy hauler.

Someone made a video of that recently. It's like 1/2 the range of a 6.2 gasser, it took an extra hour to charge and they didn't go to the actual intended destination as they turned around and went home. The ev truck will be fine for driving around town

Maybe meeting with a potential buyer of the company??

Doubt it. Only the top brass can use the jet. Same with sage valley

Yeah there are a lot of people that don't hunt that want mounts for their cabin. Also have lodges and what not that would buy them. I have no idea what they would be worth vs the cost of actually hunting something and having it done

It was Thomas sno sports not cc. My bad. When I order my 2019 it showed up about this same week summer of 2018

I see country cat just got a load of 2023s in

After seeing some of the crap they are posting makes wonder if they even know how babies are created??

If you look at the actual numbers of units built in the snogore report it was pretty shitty for all of them. They probably had record dollars spent because the price of sleds went through the roof. Actual units built has been pretty flat for a decade.

It's significantly less than an etech 600. If they wanted a 100hp class sled they could have one in about 5 minutes as the big 3 already make them for racing. The sled market has been flat for a decade and it is pretty much known what sells and what doesn't now. As crappy as cat's sales are, they have trimmed to their offering down to what 85% of the snowmobile market buys. when the economy slows down you will see the others trim down to similar speced sleds as cat.

They don't sell well. Skidoo has the 85 hp 2 stroke non pv engine sled. they also have it in the so called tweener sled. Excellent value but the 600/800 etech kills it in sales

Shows the recent "record setting snow checks" is on dollars and profits, not from tons of people buying them. Market appears to have leveled off in 2015 world wide and has been pretty flat in the us for a decade

Cam probably = helix in Canada talk

If the can get the fixtures to build them they will. When textron brings something new it's usually really good. That was My past with selling their stuff. Their back support has always sucked

They don't give a rats ass about who has to pay for it. They just want their cut for getting the spending done.