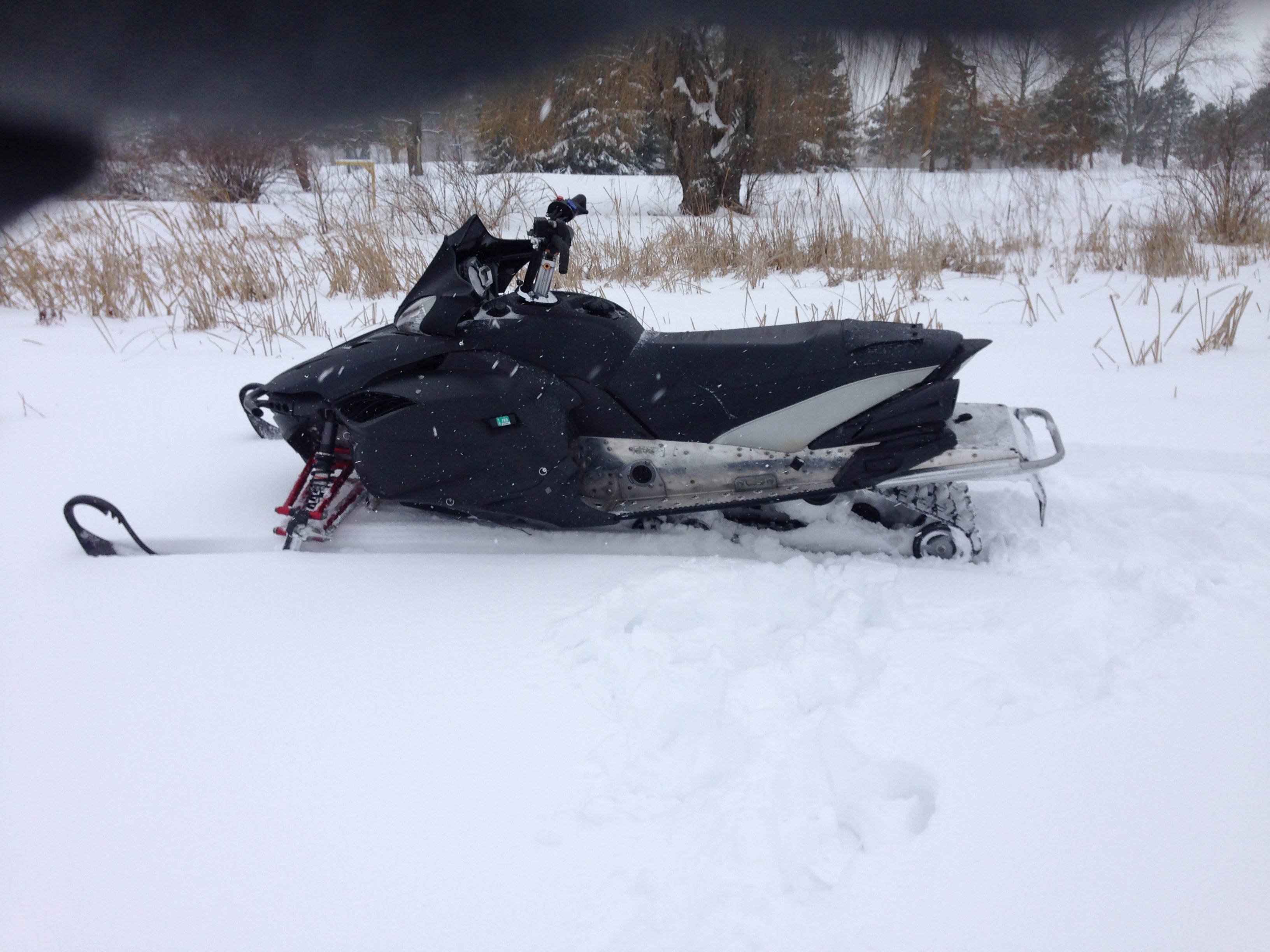 Content count

136

Joined

Last visited
Everything posted by Srxfasterapex
What's a good mx style snowmobile helmet? I'm looking at the fxr team fx-1 with electric shield, any good?

Just looking for a change and the reviews look good on the titan so I thought I'd try it, they also said no need for electric googles

Look what came in the mail today

thanks guys I think i'm going with the titan.

What sleds did they have in Barrie, and what did you think of them?

Well, I've never been accused of being smart so I guess it fits the bill lol

Perfect fit above the garage door

Go 1 size longer on track

Take 1 for a rip across the lake or down a trail you'll be very impressed I guarantee it!! Hell make your way down to Dunnville I'll through you the srx key to try.

I'll be running a new SRX this coming winter

They say anything over 1000 they are cashing in on. My apex isn't bad at all on ins.

Doesn't it just go by Cc's for ins?

I'm thinking apex motor. Just guessing, the guy also said in all his years on a Yamaha that he would never of thought they would do this. Could also be a limited build sled

I'm guessing that lol, if this is true the guy said I'll take 10 sidewinders for a dollar lol

Sounds like a big 4 stroke turbo

Something very big is coming from Yamaha

Just wait and buy the new SRX! It'll be faster then the sidewinder

why not look into the apex with the power steering?

You're not the only 1 lol

I had carbon fiber idler wheels and the 1 let go causing the track to grab the track adjustment bolts.

Yes Dave we were on the grand then hit fisherville tavern for wings lol

It sounded like a blown belt then I looked down and said wtf

Can't believe the fun we had last night!!