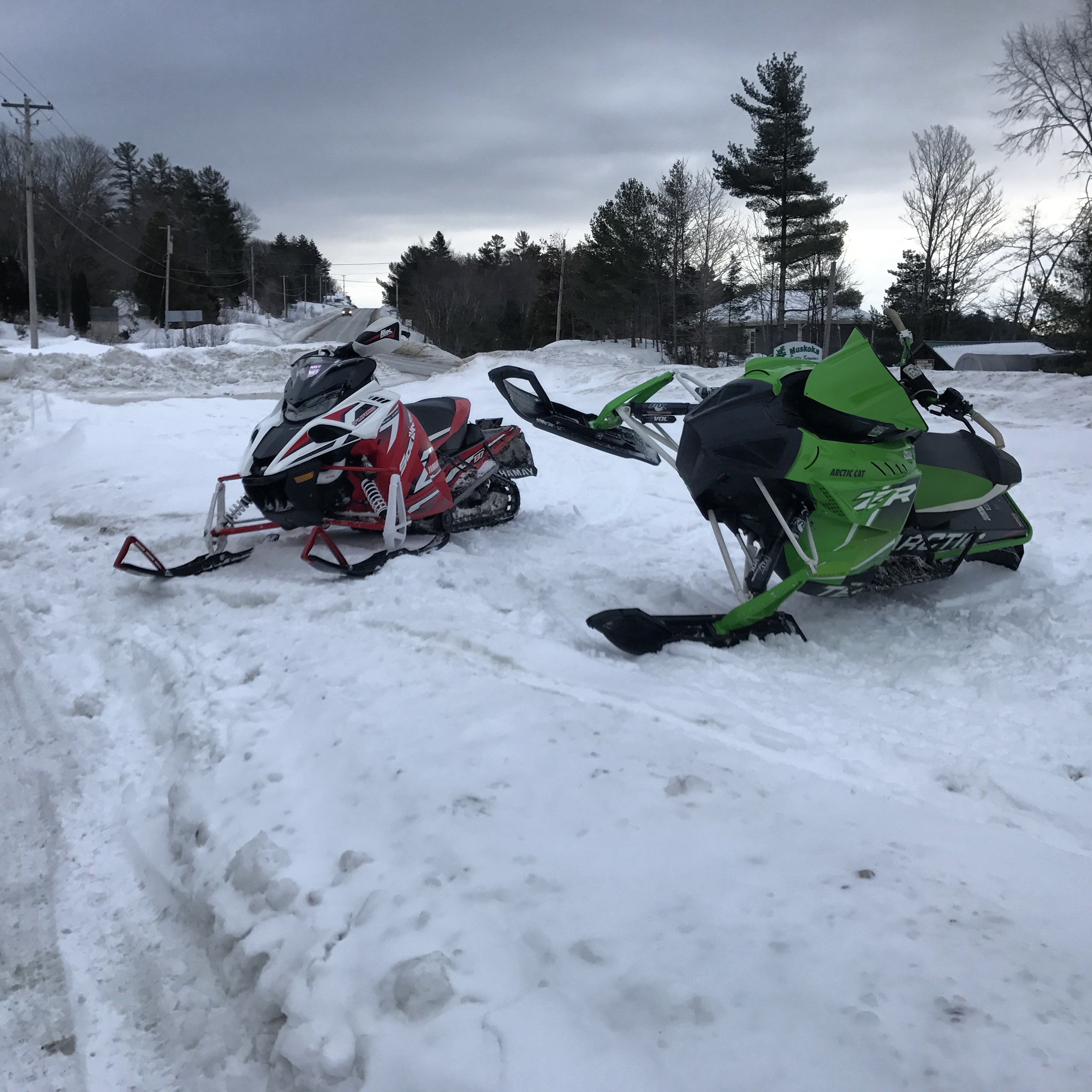 Content count

50

Joined

Last visited
Community Reputation
10
Good
Snowmobile
Current Sled

'16 zr6000 r sx, '13 snopro 600 sx
Well the people that run it said they are 'taking a year off'. I think some people are stepping up to run a few races this summer. Hopefully it materializes, spent so many hours building mine and only got to race it one weekend.

No, he was in the second class, the vintage open. That's a cool pic. Im bummed the our watercross circuit is pretty much shutting down this summer. I race weekend and I'm hooked.

That $500 payday for the winner isn't bad though! My buddy pulled a huge holeshot in the open vintage class but got taken out. I want to race it next year. Kinda shows how ahead of their time those phazers were.

No blown turns. We were riding the shoulder of the road and he was trying to ride the bank and got sucked into the ditch somehow...twice. I don't know. Just don't ask him about them if you see them he will go on about how he has all red parts(turbo tubes, ski loops, wheels) on the right side "Red right returning". The yammy skis have to be the worst skis ever. Sled is too front heavy to be riding on those popsicle sticks.

That guy running the 1.86 studs is crazy. Those will bend so fast with those short nuts. Got my old mans studs sorted out now his only problem is staying on the trail. He got himself really stuck twice in the span of 1000ft on our way home yesterday. On its sidewinder.

yeap, literally seriously considering wearing a sled belt as a jacket belt, there is no where to put the things these dang cats. I also still mix gas and you guessed it...zero room to carry it on my sled. Good thing my old man is around to be my sled parts sherpa.

Sedz replied to dirtybeacher's topic in Ontario

Rode that same stretch on Sunday. It was rough and mashed potatoey as hell. Some cold and a groomer should fix er up.

Dang my zr 6000 ain't got none of that. Heck it doesn't even have a tach or speedo.

I don't think the sled is a single ply track is it? It's a 137x15x2.86 ripsaw 2.

He's running 144 1.5" studs in a 1.25" track. I tried to tell him to stick with the 1.375 but all the cool kids on totalyamaha are running the 1.5. He's having the guy put shorter nuts on the studs. He also mistakenly bought 48 studboy double backers for a single ply track. If anyone is looking for some new super lite backers let me know.

Here's another one. I'm worried the dealer sold him the wrong tall nuts and this is going to happen to all of them. He's got atleast 6 studs missing.

Dads sidewinder decided it didn't like the stud pattern it was given. Taking matters into its own hands...

Since i got some aftermarket hardware installed they have been pretty good for just about everything but giving high fives. My real issue now is my hips, headed for a bilateral hip replacement. Oh and i guess my fragile Faberge egg like bones aren't helping much. there's a classic!

My wing or one of the planes?

spent a fair bit of time riding my dads sled back to back with my sled (zr6000 R sx) and its a totally different animal despite being a similar chassis. He also still has his apex steering on the Sidewinder is really, really heavy. Was surprising that my zr with c&a xt (2" deep keel) and shapers has way less steering effort than the sidewinder with the stock skis. Obviously it has a lot more weight over the skis but it still seems unusually hard to turn. Not to mention the tuner skis are the worst. Rear skid is weird too, not much transfer at all even after removing coupler blocks. He hasn't had much of a chance to play around with the skid setup though.